This is our OLD website! Please click HERE to forward to our current website!




Omni Systems Associates is the premier provider of computer service and network support in
the north western New Jersey region. With more than twenty-five years of experience
with Microsoft Windows servers and software as well as Netware servers, Internet
connectivity, data and communications wiring, wireless networks and a wide variety of other
capabilities - we can handle just about any project or problem you may have.

While our primary mission is to provide on site services and support for Microsoft networks,
we can also provide all kinds of other services, including, but not limited to:
Web/email hosting, application hosting, web page design, remote connectivity.
Network Management and Administration including backup and virus/spam protection.
Remediation of network issues including viruses and AdWare as well as hardware issues.
Providing reliable Internet access by T1, DSL, Cable Modem or Wireless/Satellite connections.
Installation of telephone and network wiring, as well as small telephone systems, VOIP services.

What sets us appart from other vendors is the quality of our workmanship, our attention to detail,
and the breadth of our technical ability. As a small organization you will have direct contact with the
engineers that work on your problem. We will advise and make suggestions and bring your attention to
potential problems before they result in loss of data or cause you serious difficulties.





Do you have an old computer you need to dispose of?
We will make sure it is properly deconstructed and recycled ...
We will erase the hard drive and follow all EPA standards for disposing of your system.
Please contact us for a quote.




Visit our Electronic Store: Browse Through Our Database of Parts and Equipment!

PC Systems - New & Refurbished Systems with Windows XP! - Back to School Specials !!!
HP D325 Desktop System w/AMD Athlon 2800+, 512MB RAM, 40GB HD, CD/RW and Windows XP Pro for just $295
Add an IBM/Lexmark laser printer for just $95! Dell Vostro Notebook w/XP Pro for just $695
Upgrades for larger HD, DVD/RW & additional RAM at reasonable prices!
On Site Installation, Data Transfer & Warranty Available!

Networks/Networking - Our Specialty!
Don't pay more at Staples, Radio Shack, or CompUSA.
We have it for less: Patch Cables, Jacks, Face Plates, USB/IDE/SATA cables,
Mother Boards, Hard/Flash/USB Drives, Memory, Monitors, Crimp Tools.
We're right here in Sparta, NJ - and we have it for less!

Printers - All Kinds to Suit YOUR Needs!
Refurbished IBM 1116 Laser Printer for just $95
Toner cart for this printer lasts for over 6,000 pages and costs just $89!
About half the per page cost of your average HP, Brother, or Dell Laser Printer - a fraction of any InkJet!
Boards and Parts - To Do It Yourself!
Need it NOW! - Can't wait for mail order? - In over your head? - Call Us!

DEC Equipment - For The Collector or Business Customer
We have PDP8 and PDP11 Omnibus/Unibus/Q-Bus gear.
Too much to list it all here, and we've got tech support too!
Unusual and Hard to Find Items
Hard-To-Find equipment, custom design and engineering support, cross platform/device interfaces.
Remote access to your device/equipment without modems or phone lines!

On Site or Remote Technical Support
Many problems can be resolved in minutes without the need for on-site service!
We can remotely connect to your Windows 2000/2003/XP computer or server anywhere in the world!
When your current tech support says you have to reload from scratch / factory restore - DON'T DO IT!





This page was created and is maintained by:





On Site Services for Most of Northern New Jersey
Located in Sparta, Sussex County, New Jersey
Tel 973.209.7610 -*- Fax 973.209.8679
Send e-mail to info@omnicorp.net

© 2002-2006 Omni Systems Associates

This page is best viewed at 1024 x 768.

We recommend and support: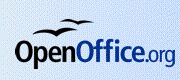 ~ AND ~

We use MX-GuardDog as our Spam Killer



This page's Web-Counter says that you are visitor number